The Switzer Flying Wing Project

My Dad has always had great admiration for Switzer Flying Wing boats. He tells me that very few were ever built and that the design was way ahead of its time and way before mine. But hey, as a young 24 year old man I love to learn about the history of race boats. With the help of Fred, who my Dad refers to as "Too Old", (He must be really old if my Dad calls him Too Old) my Dad found his dream boat in South Carolina.

Dad keeps saying that it's my boat but we both know that this is his dream project. I'll be glad to help however I can but since this is the first one of these boats I've ever seen, I think that Dad is going to need to take the lead on this one.

The boat is a Professional Marine - Doug Lewis's shop, in Brick NJ. While my Dad looks around for new motors, Pro Marine is going to start rerigging the hull. They will start by separating the deck from the hull to get inside and gut the hull down to bare fiberglass. From there, it will be built with 2002 technology.

It should be interesting. Check back every month or two and we'll keep you posted as to our progress.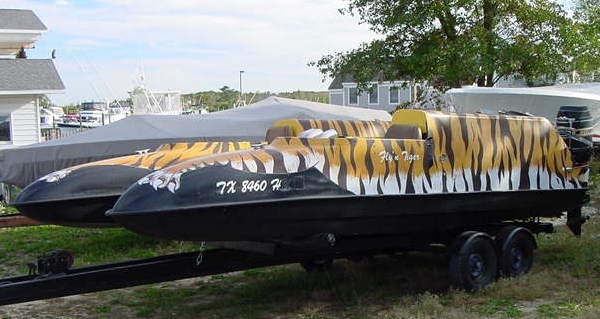 Don't you just love the 60's paint job! Dad wants to redo it. I think we'll talk about it some more.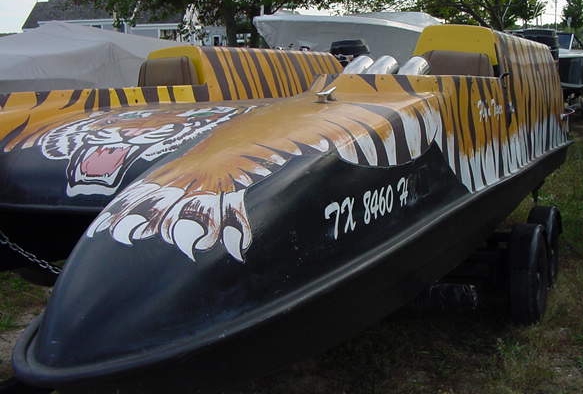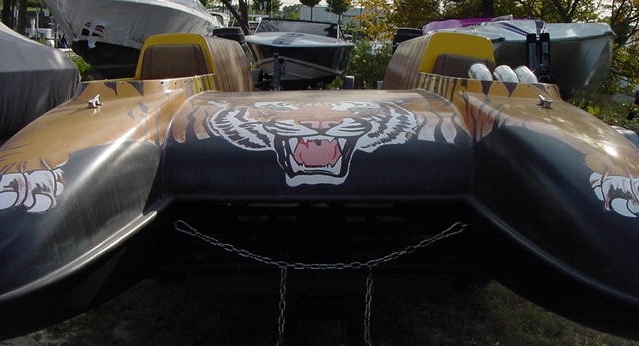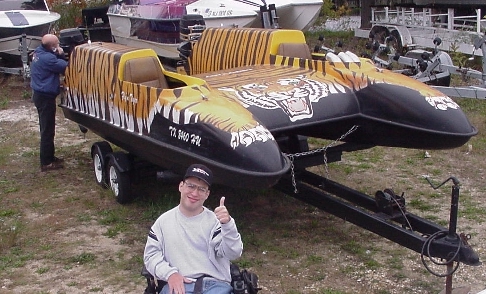 Wow! This "Wing Switzer is awesome! Dad's on the phone right now to mercury to see if he can get his hands on a pair of 300X'S.  This Boat is going to be so RAD!


To learn more about the history of the Switzer Wing, click on the FigerGlasssics logo.