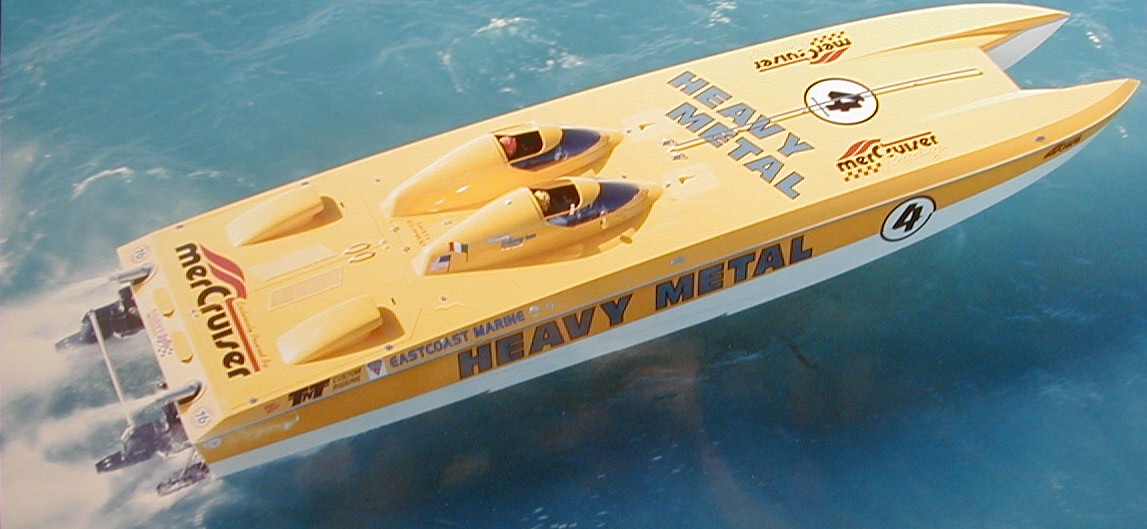 Thanks to Joey Imprescia for sending this photo of his 1996 World Championship assault weapon.

ALL PHOTOS ON THIS PAGE HAVE BEEN SENT IN BY THE PEOPLE THAT MAKE OFFSHORE RACING THE GREAT SPORT THAT IT IS, THE RACERS.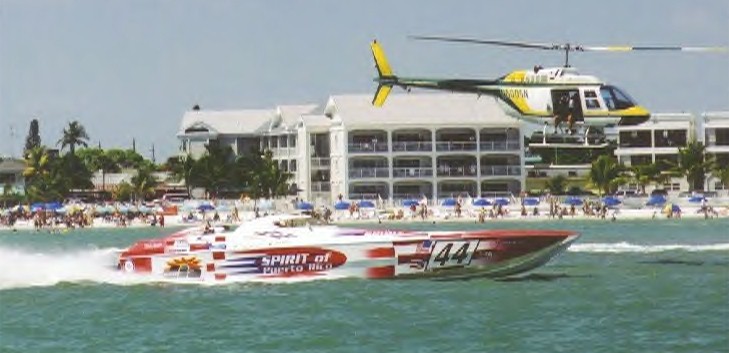 THANKS TO CHRISTIAN FIGUEROA FOR SUPPLYING THESE PHOTOS FROM THE 2000 FT. MYERS OFFSHORE GRAND PRIX.

DON Q CRISTAL AND OUT OF BOUNDS SIDE BY SIDE.

PEPE LIAMA AND STEVE PAGE IN SPIRIT OF PUERTO RICO GETTING COVERAGE FROM FREEZE FRAME VIDEO.

RELIEFBAND FLYING BY THE SPECTATORS IN FT. MYERS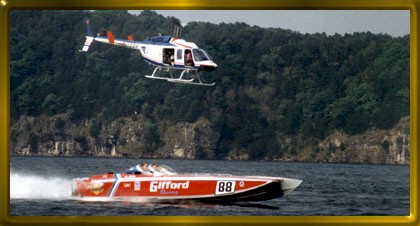 Can you tell who is going to win this race? Gifford or the chopper.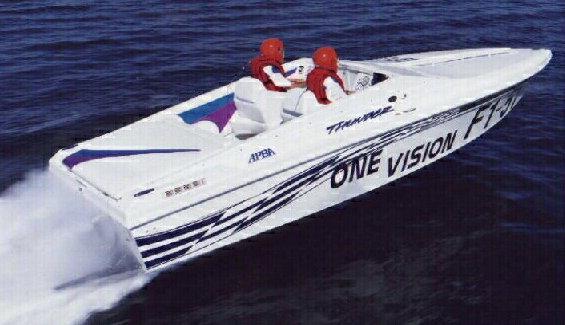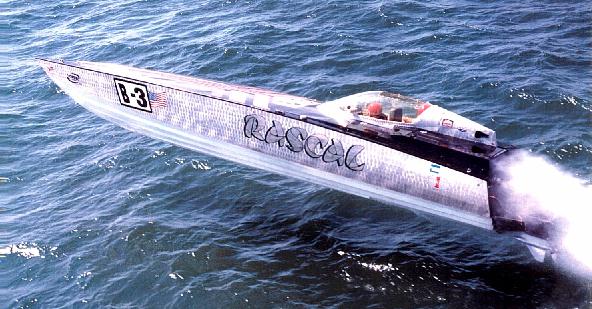 Thanks to Andy Bloom from Rascal Racing and One Vision Racing for sending in these photos of his Factory 1  25' Active Thunder (One Vision) and Outlaw "B" boat, a 39' Caricoff built in 1973 By Phil Caricoff.

Andy's family has been racing boats since 1980 and have won many Divisional Championships and finished in the top three at four off the Worlds Championship races.

Our Web Master Ron Polli and crew about to take the win from Obsession in Ocean City MD 1995.