On August 8th, 2012 at 7:45 am Stuart Hayim and John Tomlinson launched a 44 ft. MTI inboard poweboat with 1350 hp Mercury racing engines at Manhassett Bay  Marina. They set off to break the "Around Long Island" speed record.  And, that's just what they did!

The existing record stood at 3 hours and 5 minutes held by Joe Sgro of Belmore, New York. These two accomplished racers set a new world record by completing the task in just a mind- blowing 2 hours and 11 minutes.

Darren would like to thank the following people for use of video and photos of this AMAZING RUN!

Billy Frenz, Stu Hayim, John Vogel and            Danny and Devin Pickering.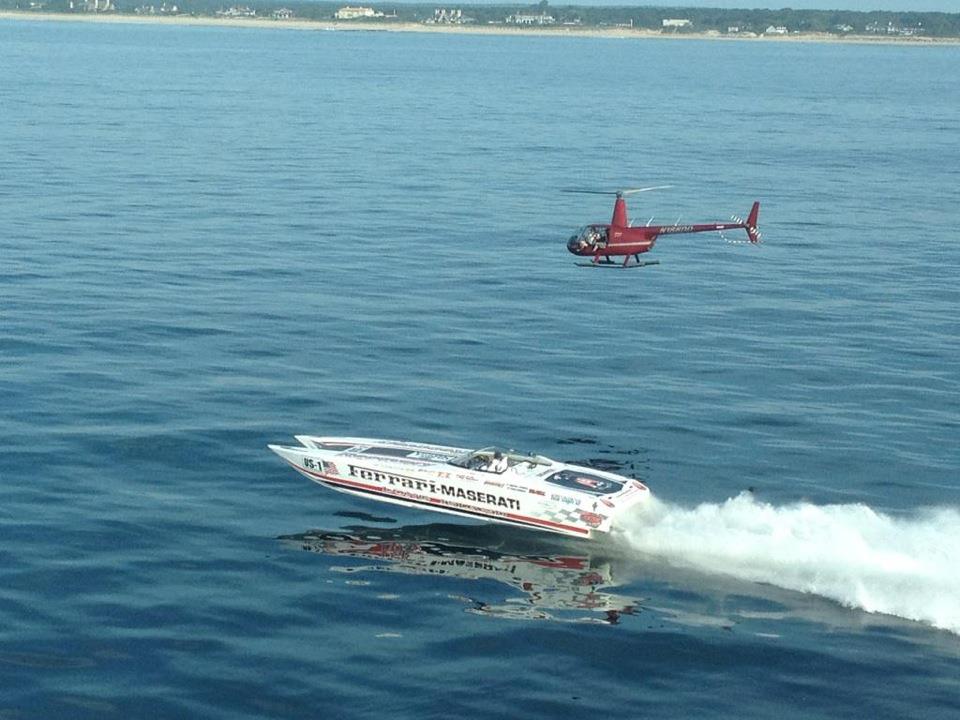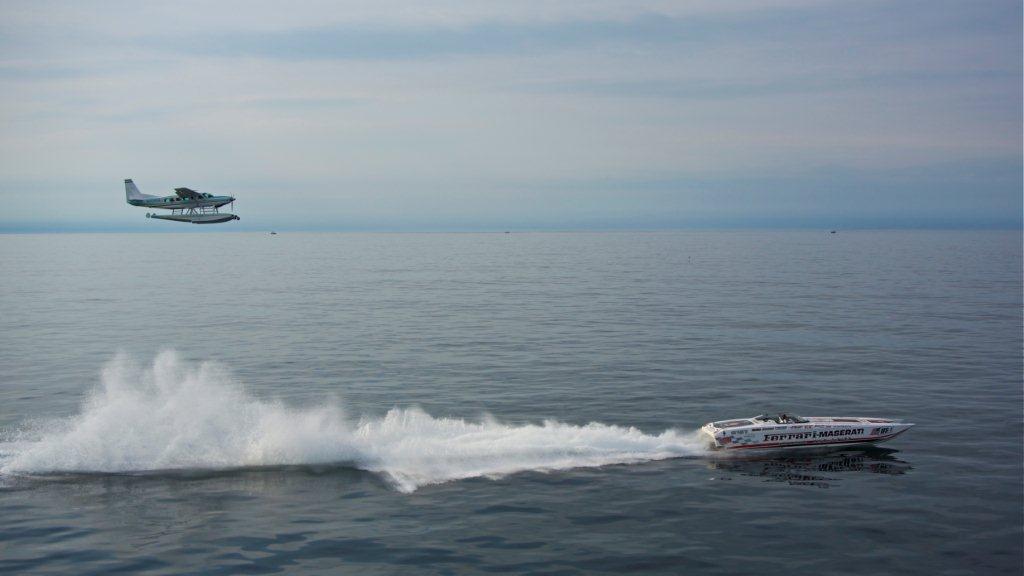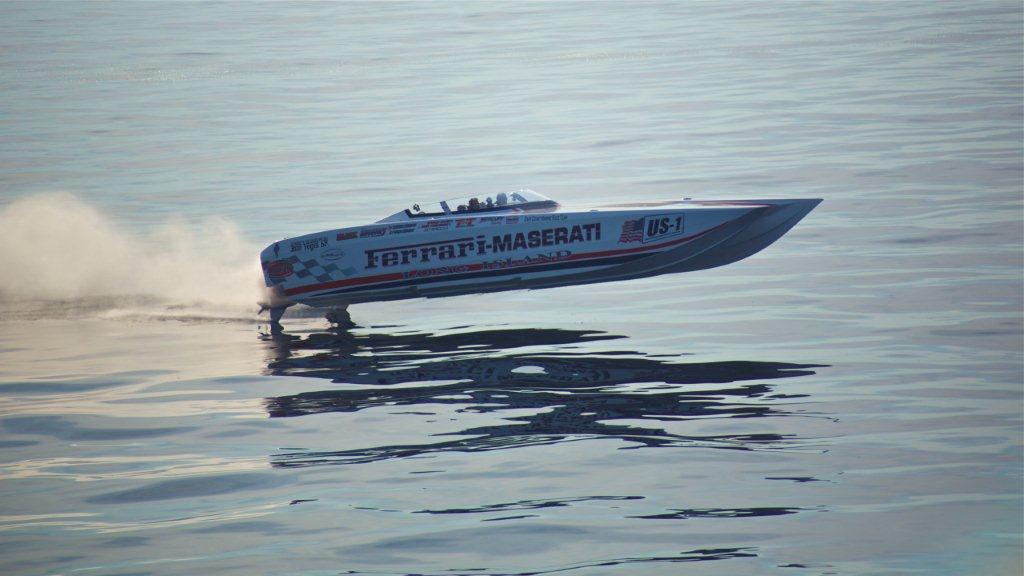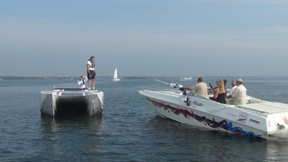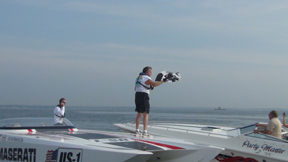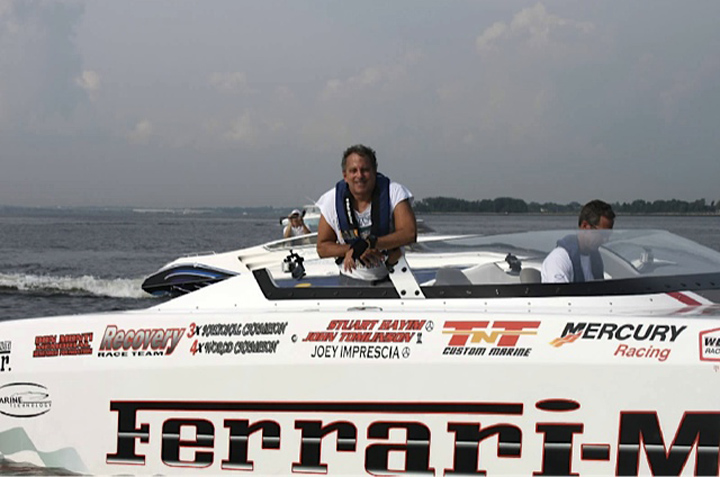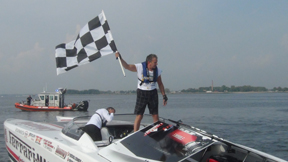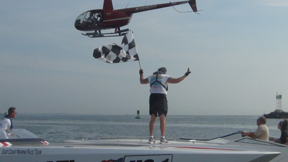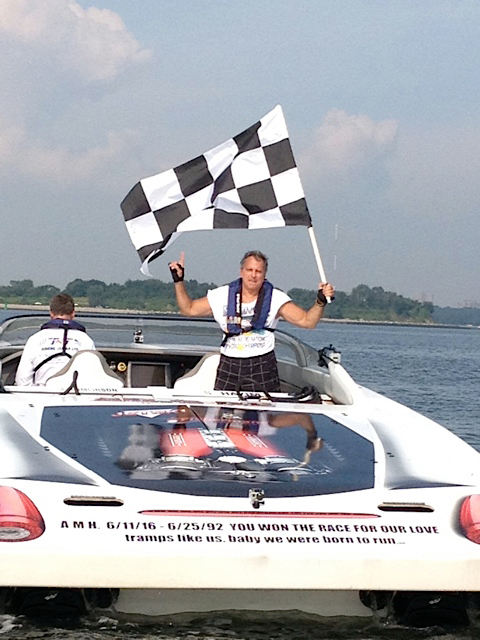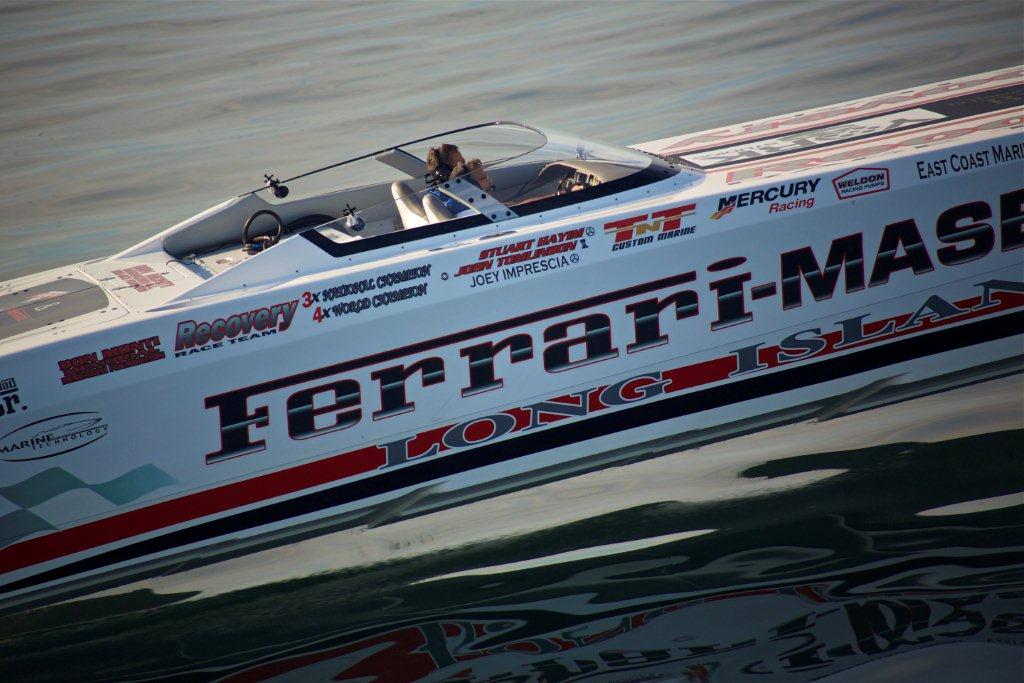 Well, we did it Terri!         2 hours and 11 minutes. Isn't that incredible?

Yeah, John is on the phone with Joey!

HEY TERRI JOHN AND I NEED A DRINK         JOIN US AT THE DOCK.

Congratulations, Stuart and John.